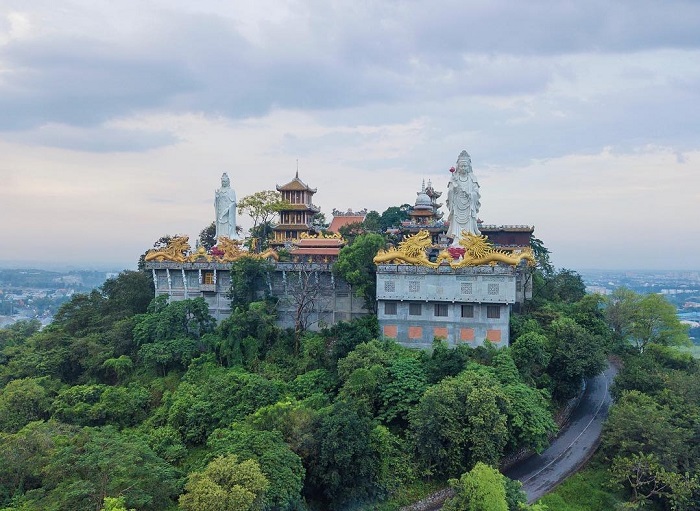 TOP 5 spiritual tourist destinations in Binh Duong
Among the types of tourism, spiritual tourism is the type that is interested and favored by several tourists. Not only admire the unique architectural works, but come to the spiritual tourist spots, visitors also feel peaceful and relaxed after the noisy and bustling life in the city. Let's explore five spiritual tourist destinations in Binh Duong that are both sacred and beautiful below.
1. Thien Hau Ba Temple
Ba Thien Hau Pagoda, also known as Ba Binh Duong Pagoda, is one of the famous temples in Binh Duong. Ba Thien Hau Pagoda was established by the Vietnamese-Chinese Association and built to worship the goddess Thien Hau Thanh Mau.
When entering Ba Thien Hau Pagoda, you will feel a peace. A feeling of purity in the soul, temporarily forgetting all the fatigue of daily life.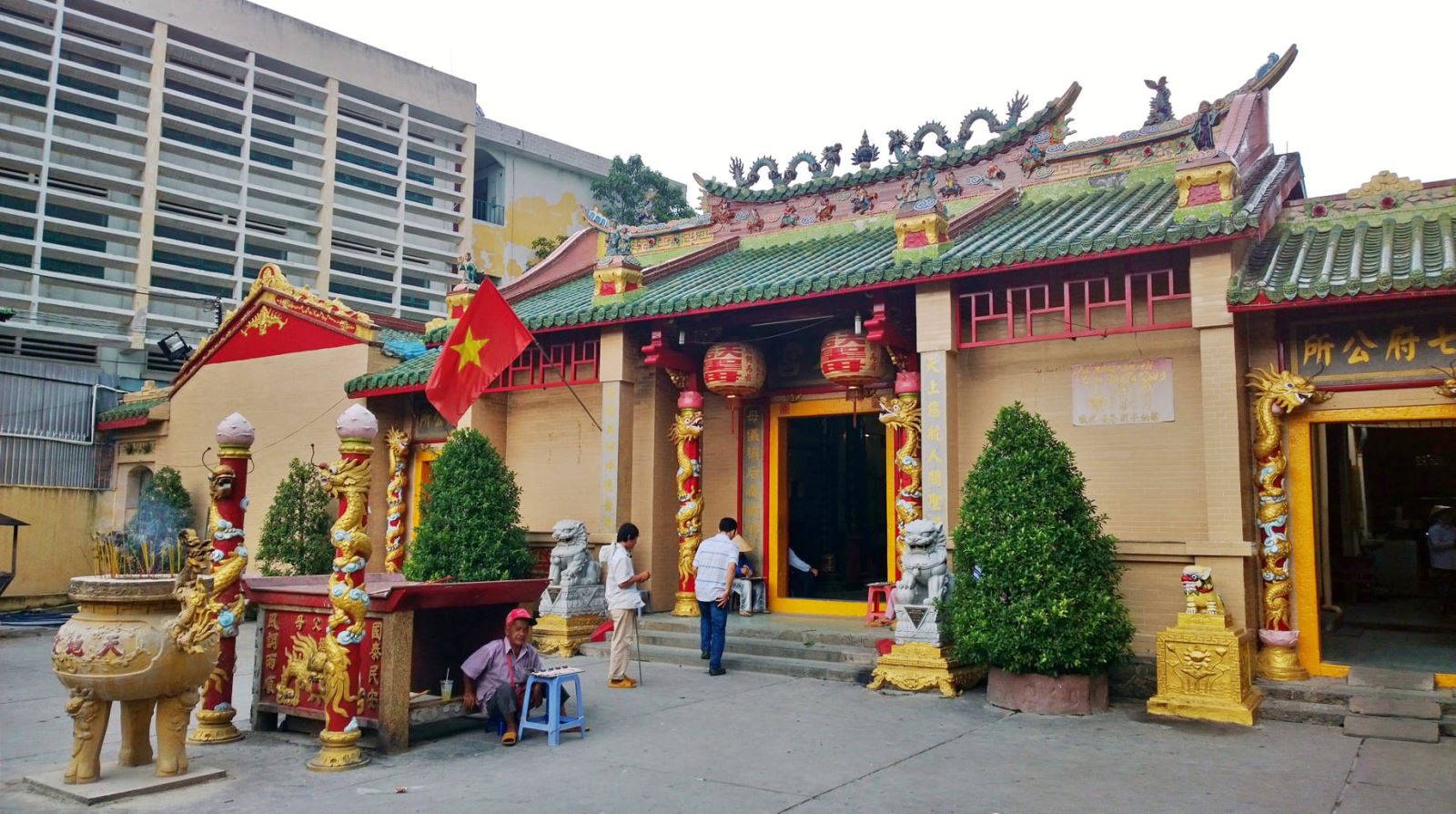 2. Tibetan Temple
Tibetan Temple is one of Binh Duong tourist attractions with unique architecture that attracts many tourists inside and outside the province.
When entering here, you will see the main hall is designed in a square structure. This temple owns the most enormous statue of Bodhidharma made of hair, recorded in the Guinness Book of Vietnam records. It can be said that this spiritual tourist destination in Binh Duong has an unique architectural style, different from many other temples in Vietnam at that time.
According to the feelings of many people when coming here, the temple has a wonderful scenery, the surrounding is extremely airy but still retains the inherent tranquility. Those which are having a lot of troubles in life when coming to a Tibetan temple will become more relaxed and peaceful.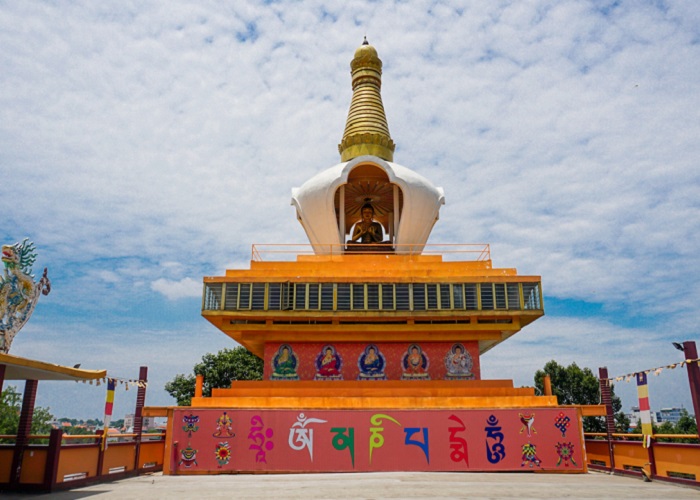 3. Chau Thoi Pagoda
Chau Thoi Pagoda is a tourist destination in Binh Duong that attracts many tourists by its fanciful space and unique architecture with many outstanding works. In addition, because it is located near other amusement parks such as Tam Bao pagoda, Lo O stream, and Buu Long mountain, it is very convenient for visitors to visit and travel to the temple.
However, due to being ravaged by time and war, the pagoda has no longer kept the original vestiges of an ancient temple. But after many restorations, the pagoda still retains its inherent ancient architecture, and is in harmony with the landscape here. Therefore, until now, the pagoda is still an unique and rich architectural complex, attracting many tourists across the globe to visit and worship.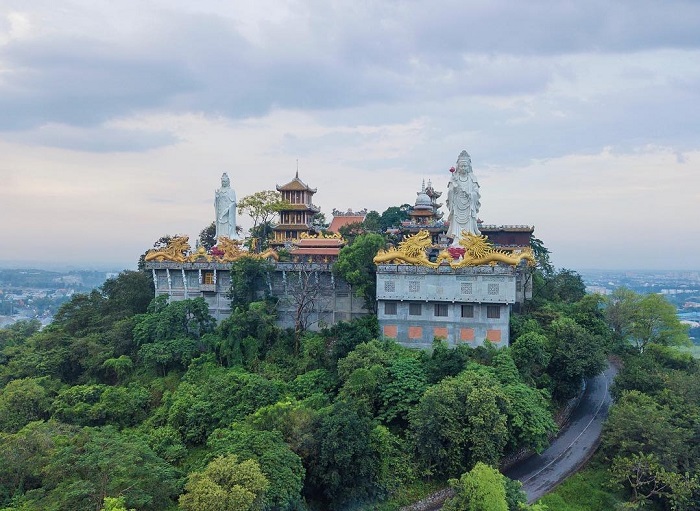 4. Thai Son Pagoda
Coming to Cau mountain, remember to visit Thai Son Pagoda located halfway up the mountain at an altitude of about 50 m. The pagoda was constructed in 1988 with a campus of over 5 hectares.
This spiritual tourist spot in Binh Duong on Buddha's birthday, on the big full moon days (January, July, and October) has a lot of visitors from all over the world to worship. The atmosphere is full of smoke from incense sticks which are symbols for spirituality.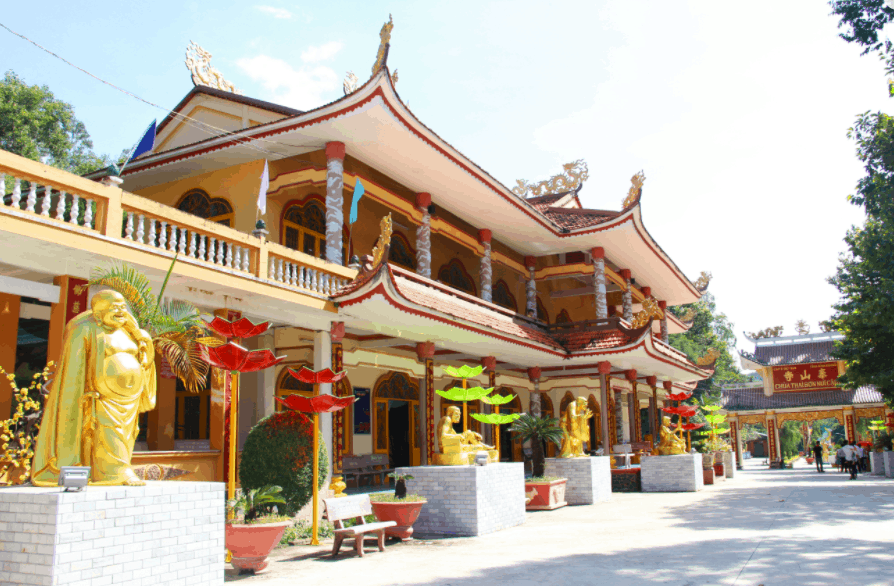 5. Hoi Khanh Pagoda
Hoi Khanh Binh Duong Pagoda has been restored many times, but this temple retains its ancient architecture. Many people say that the most unparalleled feature of this temple is its historical, cultural and artistic value. Typically, this temple still preserves many antiques and historical relics for hundreds of years.
Talking about the architecture of the temple, there is a special open-air statue of Shakyamuni Buddha that looks peaceful and majestic. This is considered the most massive Buddha statue in Vietnam.
Indeed, Hoi Khanh Pagoda is one of the spiritual tourist attractions in Binh Duong that you should visit. The pagoda is not only a place of worship, but also a place of historical, cultural and artistic value, but also a place to keep many antiques and historical vestiges for hundreds of years.
Among us, anyone who makes a spiritual trip also carries an idea. Some people pray for luck, health, and peace, others ask for promotion, money, fame, and so on. I hope, coming to the spiritual tourist destinations in Binh Duong above, each of us will achieve our own wishes, which is also an indispensable need in each person's spiritual life.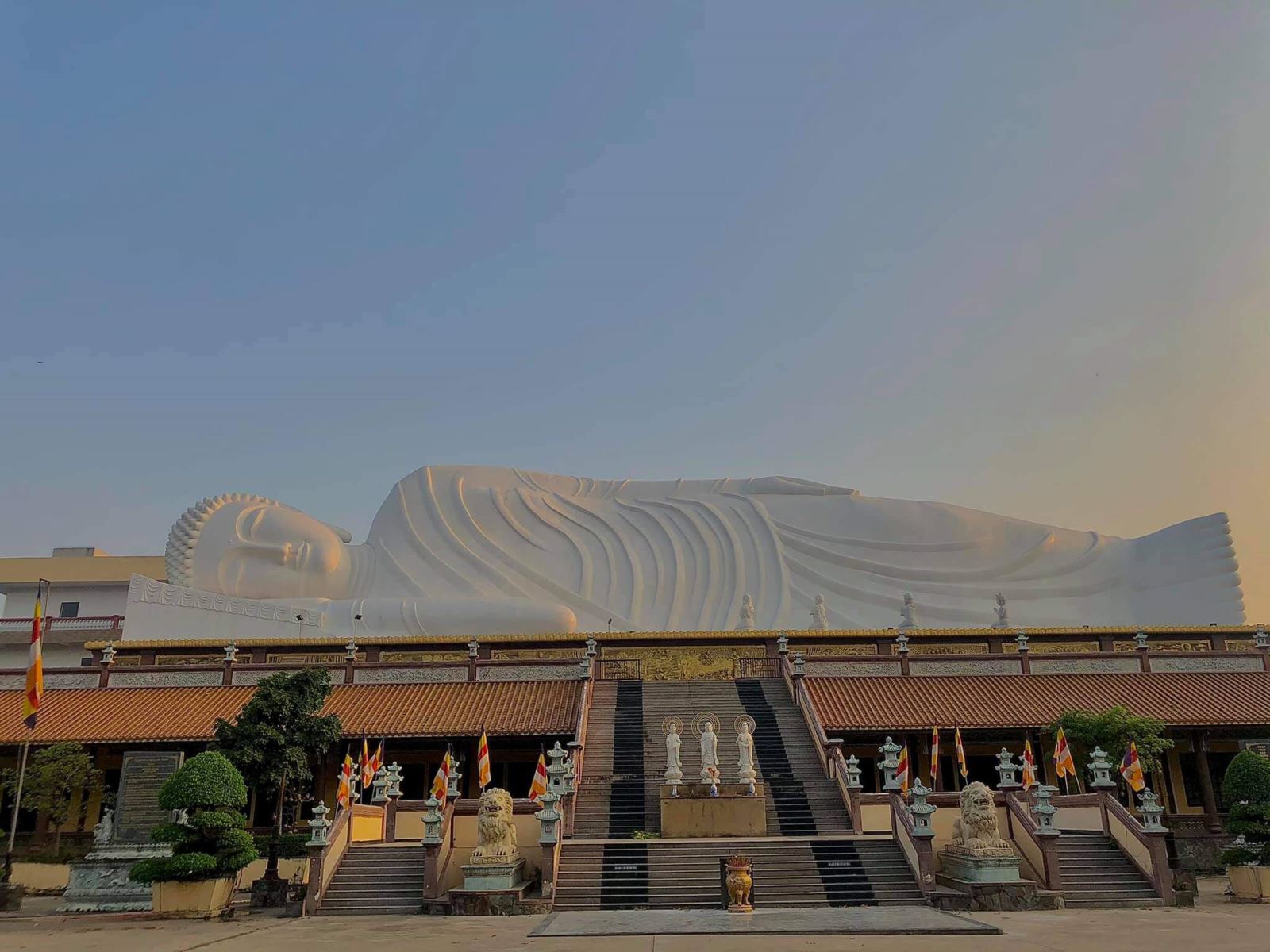 After the trip, we also need a place to rest so we can continue the next journey in Binh Duong. Therefore, you should stop at Chau Bao Long Hotel, located at Chanh Nghia Street, Thu Dau Mot, Binh Duong - which is about 1 kilometer from aforementioned spiritual tourist sites.
The resort is designed in a gentle style to create a cozy feeling for tourists. Long Bao Chau Hotel continuously innovates and upgrades facilities as well as trains staff with a professional, dedicated and thoughtful service style to create the most comfort for customers. Coming to Long Bao Chau Binh Duong Hotel, you will feel like coming to your second home.
Long Bao Chau Hotel is a convenient address for tourists who want to visit all the beautiful scenes in Binh Duong. With an ideal room rate for a 3-star hotel standard in Binh Duong, Long Bao Chau Hotel will be a quality choice in the upcoming tourist season.
So you already know a fascinating stopover address, right! If you intend to travel to Binh Duong, I am sure you already have a quality place for yourself without having to look far away. Let's pack your suitcase and start the journey to discover Binh Duong right now!